Simple Things: Apple Compote
Sometimes the simple things are the best, don't you think? Like naturally sweet, delightfully tasty homemade apple compote – especially when it's made from apples grown on your own trees! Thermomix makes it simple to make your own compote in under a half hour.
I am lucky enough to have 9 apple trees in my backyard, and this year I have learned that they don't all mature at the same time (phew!) so I have been making smaller batches of apple compote over the past several weeks. Apples are so lovely and sweet there's no need to add any extra sugar so they're a beautifully healthy treat. If you don't have your own trees, just grab yourself a couple of kilos of apples from your local farmers' market, organic shop or at the supermarket and let's get cooking!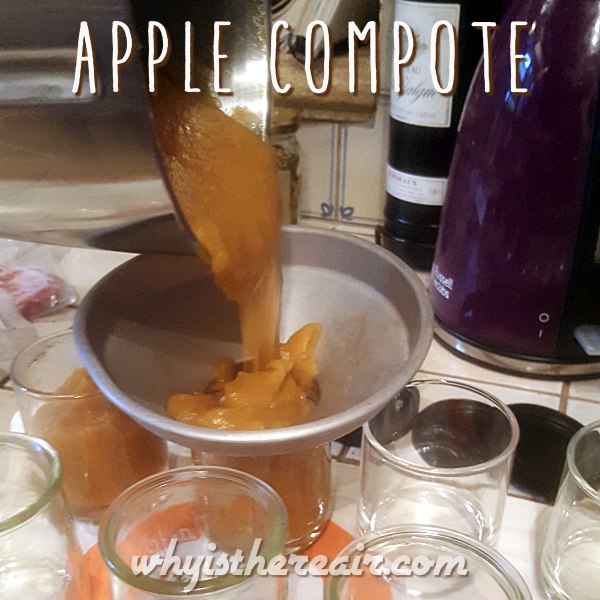 Apple Compote
2016-10-23 13:35:11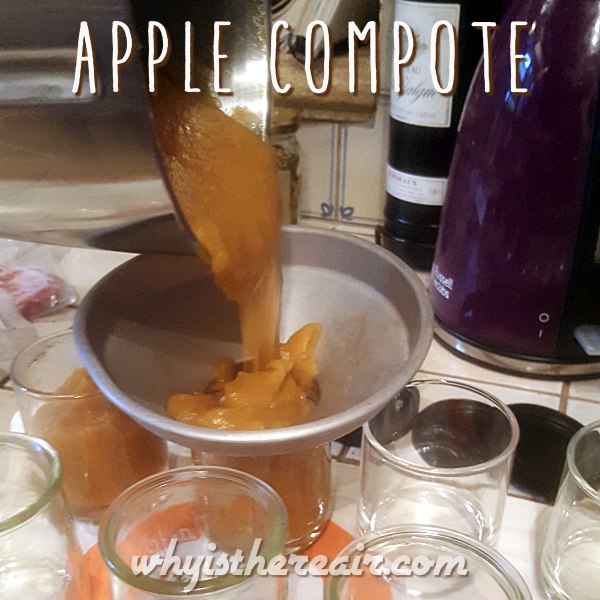 Serves 8
A simple recipe for simply delicious apple compote. Use store-bought apples, any variety, or use windfalls and cut out the bruises. Proportions work for TM5 and TM31.
Ingredients
approximately 2 kilos of ripe apples, any variety
1 measuring cup of water
Prepare your apples
Remove stems, core and seeds, and any blemishes or bruises. I like to leave the skin on for added flavour and because most of the vitamins are in the skin.
Cut into quarters then into smaller pieces and add to your Thermomix bowl until it is full.
Cook your compote
Add 1 MC/measuring cup of water (100 g) to the TM bowl full of apples.
Place the lid on and insert the spatula.
Chop 10-15 seconds/Speed 5, using the spatula to help move the apples around onto the blade. Remove the spatula and place the simmering basket on top of the lid to stop spatters.
Optional: season with cinnamon or nutmeg; or add a touch of lemon zest for added flavour. I prefer to add my cinnamon (freshly ground in my Thermomix, of course!) when I eat my compote, for a fresher flavour.
Cook 20 minutes/100° C/Speed 5, gradually decreasing the speed just to keep the apple chunks moving around in the bowl.
In the meantime, sterilise some jars or plastic freezer containers and lids. Don't forget to sterilise your jam funnel, too.
Optional: Mix 10 seconds/Speed 6 to make a smooth compote. ThermoHubby John likes his compote on the chunky side so I often don't blend.
Pour into sterilised jars, plastic freezer containers or, once cooled, even into plastic freezer bags. Let cool, put the lids on and pop into the refrigerator or freezer.
Notes
Keeps up to 2 weeks in the fridge and up to a year in the freezer. I use mustard pots with their little plastic lids, or glass yoghurt pots. They make perfect serving sizes!
Eat it straight from the jar, pop on top of yoghurt for breakfast, use as a base for a French Apple Tart, make an applesauce cake, drop a spoonful or two onto some homemade Thermomix vanilla ice cream... the uses are endless.
How do you like to eat your apple compote?
Why is There Air? https://www.whyisthereair.com/
Bon appétit !