Introducing TMix+ (with Salted Chocolate Caramel Recipe)
What do you get when you mix a fabulous German engineered appliance, a successful publishing house, a passion for food and the Australian gotta-love-it-gotta-have-it attitude? You get TMix+, the first print magazine created for users of the Thermomix in Australia.
Inspired by the Thermomix craze that has hit Australia, former restaurateur and restaurant critic Geoff Slattery has created this thick-paper, semi-gloss quarterly "collectable product" designed to grace both kitchen benches and bookshelves. Each issue contains beautiful photos, portraits of chefs as well as of ingredients, and recipes – lots of recipes. Everything from meat loaf and spag bol to French Onion Tart and Pissaladière, from Baba Ghanoush and Beef Korma to Mashed Potatoes and Mac n' Cheese, from Lamb Kabobs and Hummus to Banana Bread and Hot Cross Buns, created or adapted by TMix+ chef Lesley Russell.
Oh. And Salted Chocolate Caramel Fudge. Ooohh, yes. And here's the recipe, just for you, Dear Readers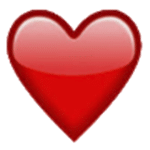 Salted Chocolate Caramel Fudge
2016-07-30 05:00:13
Thermomix makes it fast and easy to create this dangerously-good treat from my favourite ingredients, chocolate, caramel and salt. Makes one 20 cm x 20 cm slab. Bon appétit !
Ingredients
170 grams cooking chocolate, white, milk or dark 70 per cent
395 grams can sweetened condensed milk
160 grams soft brown sugar
120 grams salted butter, cut into small pieces
75 grams golden syrup
50 grams liquid glucose (available in 500g jars from supermarket baking sections)
5 pinches sea salt, plus extra sea salt, for scattering
¼ cup cocoa, for dredging the dark chocolate version
Instructions
Line a 20 centimetre x 20 centimetre (approximately) shallow tray with baking paper.
Break the chocolate into pieces and place in the mixing bowl. Chop 5−7 seconds/Speed 9—there should be no lumps, then set aside.
Place the condensed milk, brown sugar, butter, golden syrup, glucose and salt into the mixing bowl. Cook 8 minutes/100 degrees/Speed 3 with the MC off so that the condensation doesn't drip into the mixture. (You can place the simmering basket on top of the lid to prevent spattering.)
Scrape down the bowl and cook again 20 minutes/Varoma/Speed 3, again with the MC off.
Add the chocolate and mix 10−15 seconds/Speed 3.
Pour the mixture into the lined tray and scatter with extra sea salt. Allow the fudge to cool and firm for at least 2 hours or ideally overnight.
If making a dark chocolate version, dredge the fudge with cocoa as soon as it is in the tray.
Notes
The fudge will improve after a day or so (if you can wait that long!) and can be successfully frozen. Cut into squares and store in an airtight container.
Recipe published with the authorisation of TMix+ and Slattery Media.
Adapted from TMix+ magazine
Why is There Air? https://www.whyisthereair.com/
Published by Slattery Media,
TMix+
is available for 19.95 AUSD per issue from newsagents and bookstores across Australia, or can be purchased online at tmixplus.com.